May Book Club: The Library of Legends by Janie Chang
May 26 @ 3:00 pm

-

4:00 pm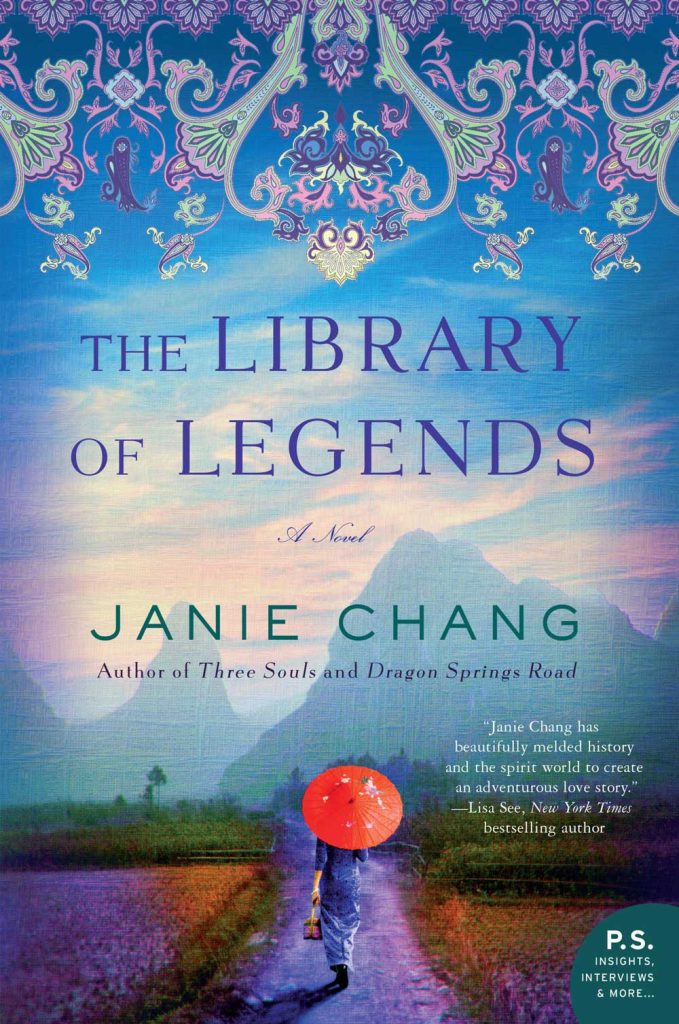 3:00 p.m., Thursday, May 26, 2022
The Library of Legends by Janie Chang

China, 1937. When Japanese bombs begin falling on the city of Nanking, 19-year-old Hu Lian and her classmates at Minghua University are ordered to flee. Lian and a convoy of students, faculty and staff must walk 1,000 miles to the safety of China's western provinces, a journey marred by the constant threat of aerial attack. During the journey, Lian learns of the connection between her two companions and a tale from the Library of Legends, The Willow Star and the Prince. This revelation comes with profound consequences, for as the ancient books travel across China, they awaken immortals and guardian spirits who embark on an exodus of their own, one that will change the country's fate forever.
Please join us for all our upcoming in-person Book Club meetings. We also will offer Zoom platform meetings for those not comfortable meeting in person at this time.
Click here to download the flyer for all the book club meetings. To register, or if you have questions, please call 724-282-0123 or email info@maridon.org.