THE SEAL IN THE MUSEUM'S LOGO DESCRIBES THE PERMANENT COLLECTION.
CLICK ON THE SEAL TO LEARN MORE ABOUT EACH CHARACTER'S SYMBOLISM AND MEANING.
WELCOME TO THE MARIDION MUSEUM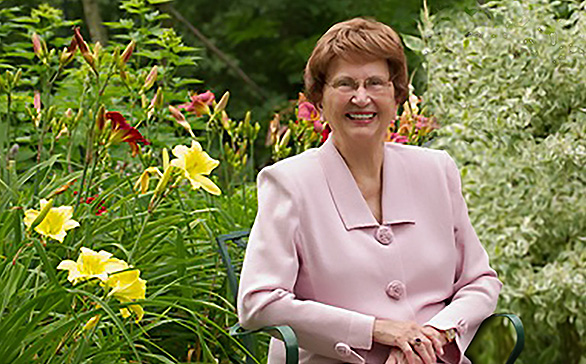 Until We Meet Again
Much has been written and said about Janice Phillips Larrick – her love of family and community, her generosity, and significant support of so many worthy causes such as The Butler Symphony Orchestra, Butler County Community College, the YMCA, The Butler Library, The Musical Theater Guild, the Butler County Community Kindergarten and her ever-present binding faith underlying all.
In 1345, China lies under harsh Mongol rule. For the starving peasants of the Central Plains, greatness is something found only in stories. When the Zhu family's eighth-born son, Zhu Chongba, is given a fate of greatness, everyone is mystified as to how it will come to pass. The fate of nothingness received by the family's clever and capable second daughter, on the other hand, is only as expected.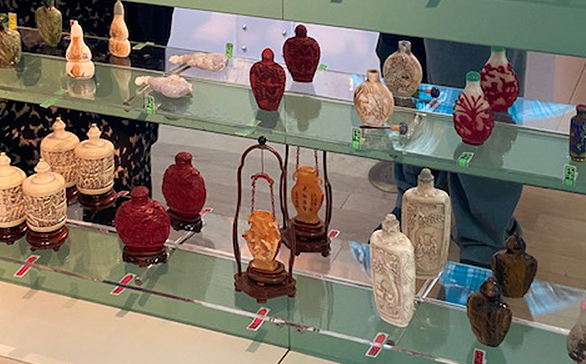 Our New Snuff Bottle Exhibit!
The Maridon Museum recently redesigned its Snuff Bottle Exhibit. The exhibit is donated in Loving Memory of James T. "Jim" Sweeney and a dedication plaque can be seen next to the exhibit. If you've never seen our snuff bottle exhibit, let us illustrate the purpose and beauty of these tiny works of art for you.
Stroll through a self-guided tour of the developing Butler Cultural District with friends and family to enjoy art, performances, and culture. Enjoy banner art displayed throughout the district and vote for your favorite banner. This tour will include a stop at The Maridon Museum as well as some of Butler's most beautiful churches and stained glass, musical performances, and poetry readings, and reminisce about school days in the Butler Junior High Courtyard.
Quote of the Week
"Old age is like everything else. To make a success of it, you've got to start young."