THE SEAL IN THE MUSEUM'S LOGO DESCRIBES THE PERMANENT COLLECTION.
CLICK ON THE SEAL TO LEARN MORE ABOUT EACH CHARACTER'S SYMBOLISM AND MEANING.
WELCOME TO THE MARIDION MUSEUM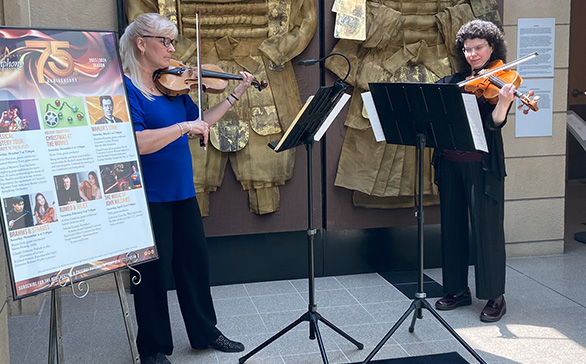 First Saturdays, The Butler Cultural District
The Butler Cultural District kicked off its First Saturday event on June 3, 2023, in downtown Butler, PA. There were happenings in various locations within the cultural district to include, The Butler County Symphony musicians playing inside The Maridon Museum.
…
"The Aosawa Murders" is a captivating and intricate mystery novel written by Roku Onda. The story revolves around a notorious mass poisoning incident that took place during a birthday party at the residence of the wealthy Aosawa family. Seventeen people, including family members and guests, were tragically killed by cyanide-laced drinks, leaving the community in shock and the police baffled.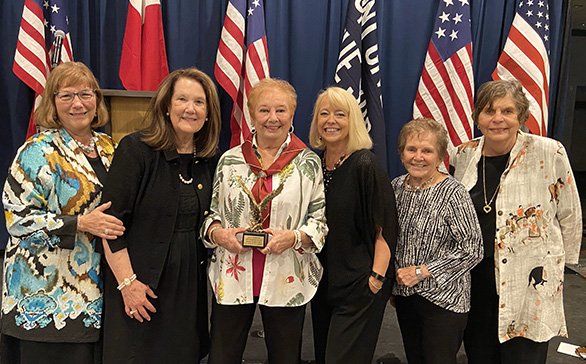 Millie Pinkerton Recognized!
Long-time docent, volunteer, board member, and friend of The Maridon Museum, Millie Pinkerton, was recently recognized by The Moraine Trails Council Boy Scouts of America as a Distinguished Citizen. At an award reception on June 8, 2023, Millie received this
…
"Falling Leaves" is a memoir by Adeline Yen Mah that recounts her challenging and emotional life story. Born in China during the 1940s, Adeline Yen Mah faced immense hardships and neglect from her family after her mother's sudden death. She was seen as a bearer of bad luck, leading to mistreatment and exclusion within her own family.
Quote of the Week
"We cannot solve our problems with the same thinking we used when we created them."