THE SEAL IN THE MUSEUM'S LOGO DESCRIBES THE PERMANENT COLLECTION.
CLICK ON THE SEAL TO LEARN MORE ABOUT EACH CHARACTER'S SYMBOLISM AND MEANING.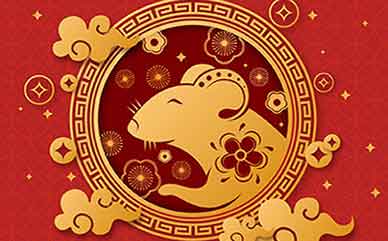 2020 The Year of the Rat
2020 is the Year of the Rat according to Chinese zodiac. This is a Year of Metal Rat, starting from the 2020 Chinese New Year on Jan. 25 and lasting to 2021 Lunar New Year's Eve on Feb. 11. Rat
…
Every second and third Thursday of the month through June 2020. The Maridon Museum will host Dharmas based on the teachings of Buddha and a contemplative period of meditation. These lessons, held at 6 p.m., are open to anyone.
Join Us For Mahjong
Join us every Friday from 12:30 p.m. to around 3:30 p.m. for our mahjong games in The Maridon Activity Room. Game length times vary, but we always finish up by 4:00 p.m. Come to learn mahjong or mix with
2020 Spring Film Series: Japanese Films Yoji Yamada, 2014 Unrated, 2 hr 16 min A woman looks back on her family's life in Tokyo before and during WWII.  A maid arrives from the countryside to work for an upper middle-class family. 
…