THE SEAL IN THE MUSEUM'S LOGO DESCRIBES THE PERMANENT COLLECTION.
CLICK ON THE SEAL TO LEARN MORE ABOUT EACH CHARACTER'S SYMBOLISM AND MEANING.
WELCOME TO THE MARIDION MUSEUM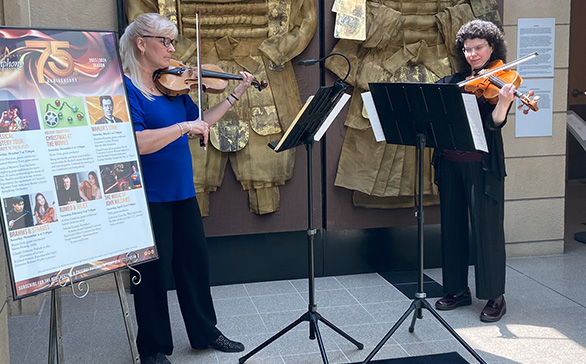 First Saturdays, The Butler Cultural District
The Butler Cultural District kicked off its First Saturday event on June 3, 2023, in downtown Butler, PA. There were happenings in various locations within the cultural district to include, The Butler County Symphony musicians playing inside The Maridon Museum.
…
The Garden of Evening Mists is a historical fiction novel set in Malaya (now Malaysia) during the 1950s. The story revolves around the character of Yun Ling Teoh, a survivor of a Japanese wartime camp who seeks refuge in the Cameron Highlands.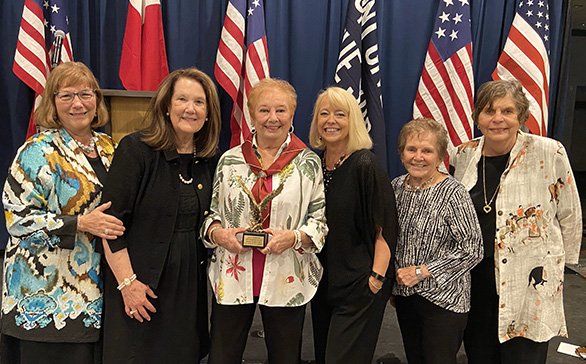 Millie Pinkerton Recognized!
Long-time docent, volunteer, board member, and friend of The Maridon Museum, Millie Pinkerton, was recently recognized by The Moraine Trails Council Boy Scouts of America as a Distinguished Citizen. At an award reception on June 8, 2023, Millie received this
…
"A Stone Is Most Precious Where It Belongs" is a novel written by Gulchehra Hoja. The story revolves around the life of a young Uighur girl named Ayshia, who grows up in Xinjiang, China.
Quote of the Week
"We cannot solve our problems with the same thinking we used when we created them."