THE SEAL IN THE MUSEUM'S LOGO DESCRIBES THE PERMANENT COLLECTION.
CLICK ON THE SEAL TO LEARN MORE ABOUT EACH CHARACTER'S SYMBOLISM AND MEANING.
WELCOME TO THE MARIDION MUSEUM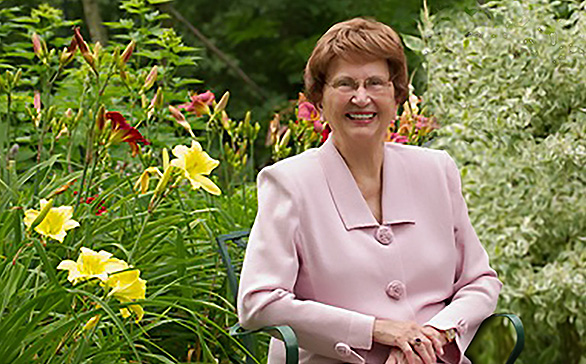 Until We Meet Again
Much has been written and said about Janice Phillips Larrick – her love of family and community, her generosity, and significant support of so many worthy causes such as The Butler Symphony Orchestra, Butler County Community College, the YMCA, The Butler Library, The Musical Theater Guild, the Butler County Community Kindergarten and her ever-present binding faith underlying all.
Alternating between past and present as all the secrets are revealed, What Could Be Saved is an unforgettable novel about a family shattered by loss and betrayal and the beauty and hope that can exist even in the midst of brokenness.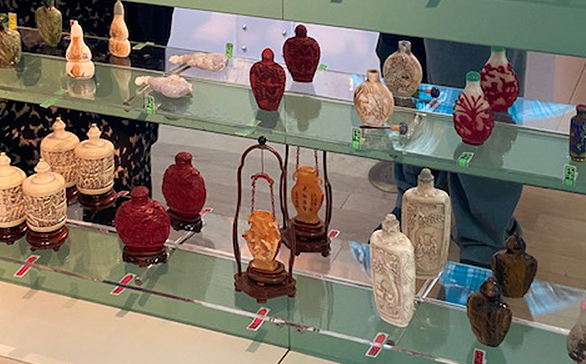 Our New Snuff Bottle Exhibit!
The Maridon Museum recently redesigned its Snuff Bottle Exhibit. The exhibit is donated in Loving Memory of James T. "Jim" Sweeney and a dedication plaque can be seen next to the exhibit. If you've never seen our snuff bottle exhibit, let us illustrate the purpose and beauty of these tiny works of art for you.
Put a shine on September. The Maridon Museum Board of Trustees cordially invites you to Celebrate The Maridon and the Harvest Moon on Sunday, September 18, 2022.
Quote of the Week
"I can't change the direction of the wind, but I can adjust my sails to always reach my destination."