2-Day Film Series: Last Man Standing
August 7, 2021 @ 1:00 pm

-

3:00 pm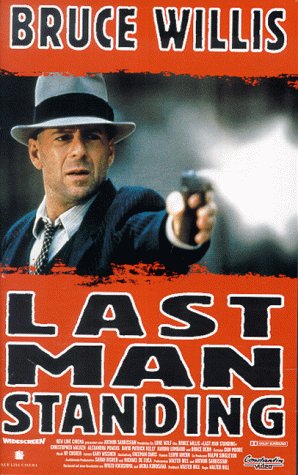 Join us for film and discussion with our special presenter, Charles "Bud" Glendenning. We will view and compare a Japanese-made film to the American version over two days.
2nd Film: Last Man Standing
Last Man Standing is an American remake of Yojimbo. John Smith is an amoral gunslinger in the days of Prohibition. On the lam from his latest (unspecified) exploits, he happens upon the town of Jericho, Texas. Actually, calling Jericho a town would be too generous–it has become more like a ghost town, since two warring gangs have 'driven off all the decent folk.' Smith sees this as an opportunity to play both sides off against each other, earning himself a nice piece of change as a hired gun. Despite his strictly avowed mercenary intentions, he finds himself risking his life for his, albeit skewed, sense of honor.
Click here to download the flyer.  To register, or if you have questions, please call 724-282-0123 or email info@maridon.org.
Free to the public. Donations welcome.