2 Films – One Night!
December 15, 2021 @ 6:00 pm

-

8:00 pm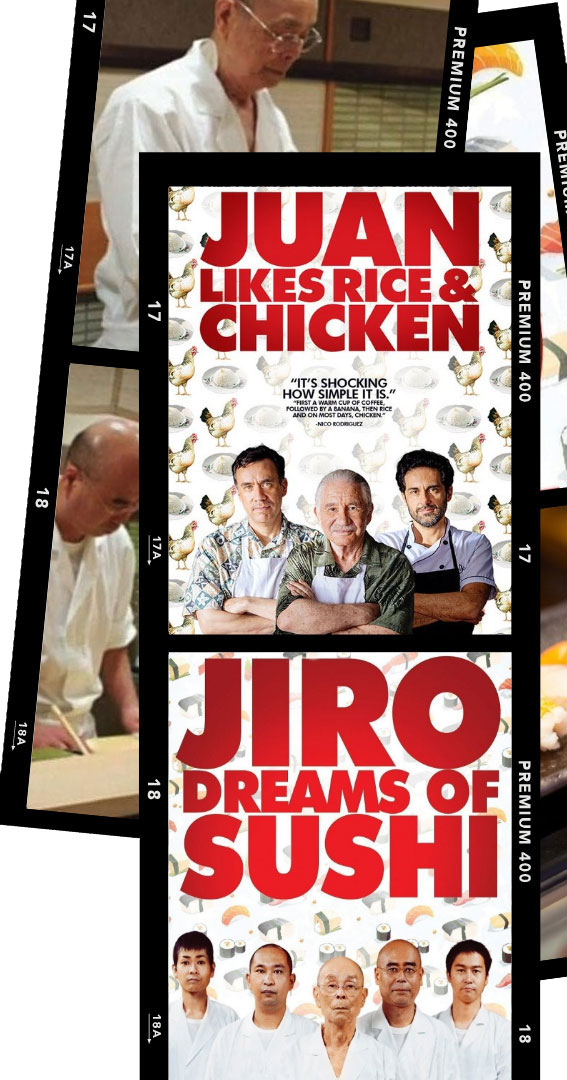 Join us for two films and a discussion with our special presenter, Charles "Bud" Glendenning.
JIRO DREAMS OF SUSHI
RATED PG, 1.22 MINUTES
A story of 85-year-old Jiro Ono, considered by many to be the world's greatest sushi chef. He is the proprietor of Sukiyabashi Jiro, a 10-seat, sushi-only restaurant inauspiciously located in a Tokyo subway station. Despite its humble appearances, it is the first restaurant of its kind to be awarded a prestigious three-star Michelin Guide rating, and sushi lovers from around the globe make repeated pilgrimages, calling months in advance and shelling out top dollar for a coveted seat at Jiro's sushi bar.
JUAN LIKE RICE & CHICKEN
RATED TV14, 21 MINUTES
If imitation is the sincerest form of flattery, "Juan Likes Rice and Chicken" (2016) is a somewhat off-the-mark parody but it addresses similar themes. The story is often told through subtitles in Juan's native language to mystify and authenticate the story even further. Juan's origin story, so to speak, on why chicken is so important to him is also a deeply touching moment that's very straightforward in its honesty. Prepare to be entertained, a little confused, and perhaps amazed.
FILM PRESENTER
A Butler native, Bud has lived and traveled for many years at home and abroad as a banker, followed by a 20-season vocation as a vegetable farmer in Armstrong County. His eclectic interest in films centers around Shakespearean classics and 1940s film noir.