I am a large (37.5 cm., 14-3/4") 'Johanneum' 'Famille-Rose' Charger from the Yongzheng Dynasty, China, circa 1723-1735. Finely painted chrysanthemums, peonies, and roses adorn my face, and my underside bears
the Johanneum mark N=176,1.
I am from the Collection of Augustus II ('The Strong"), King of Poland and Elector (monarch) of Saxony. The first factory to make true porcelain was founded and subsidized by Augustus II in Meissen, Germany.
Augustus II became an obsessive collector of porcelain and amassed a vast collection during his lifetime. After his death, the collection was housed in the Japanese Palace that was built for it in Dresden. After the first World War, the German coffers were empty and caring for such a collection was very costly. Directors of the museum decided to sell some of the duplicates through a series of auctions and used the money for the upkeep of the collection. The first auction was in 1924, and pieces from this sale made their way to many collections all over the world.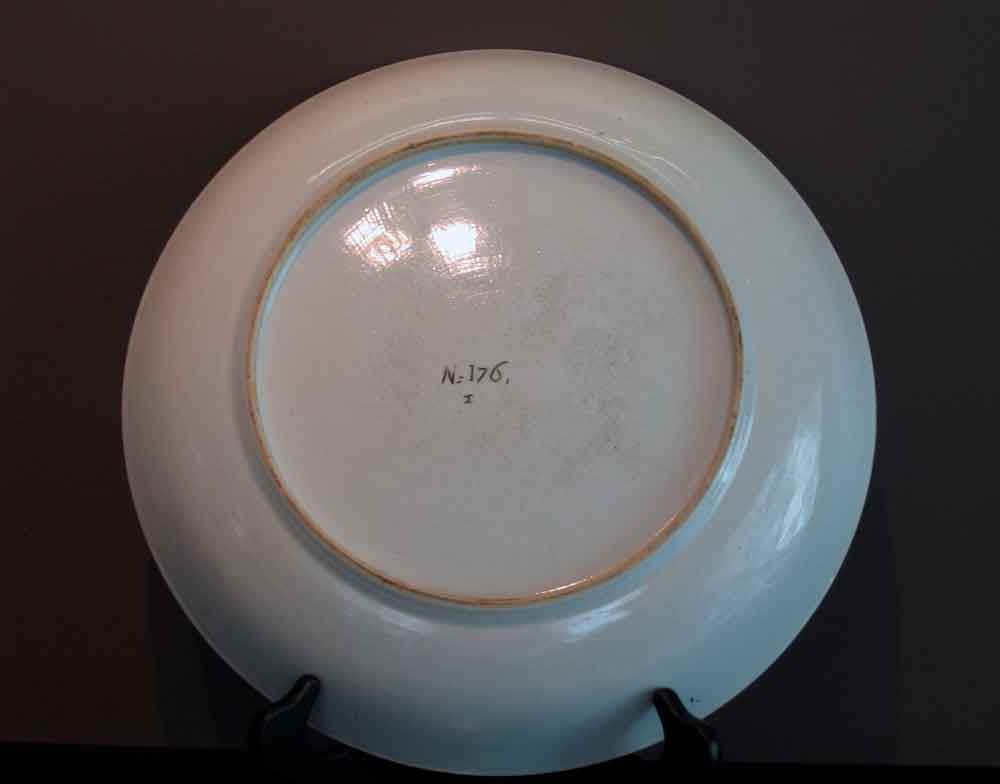 From this brief history we find ourselves now here in the present. Founder of The Maridon Museum, Mary Hulton Phillips, discovered me in a Sotheby's Auction in 2002. At that time, she was in the planning stages of the museum
and believed I would be an excellent addition to the Time-Line Exhibit leading into The Meissen Gallery. I have been comfortably at home here since our doors opened in 2004. Please visit me and my other companions in this interesting exhibit.