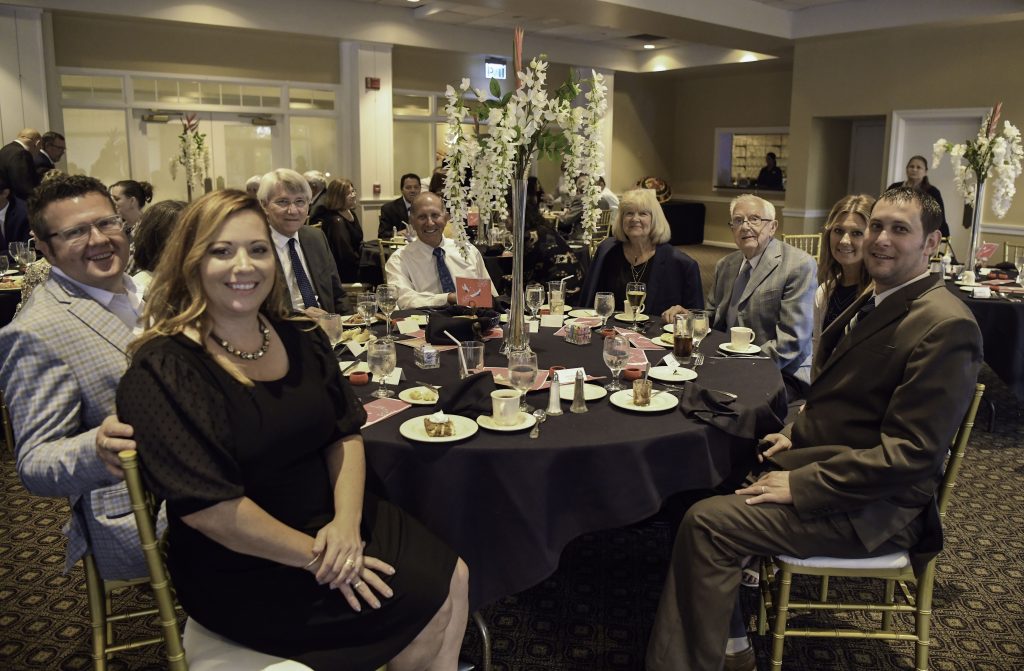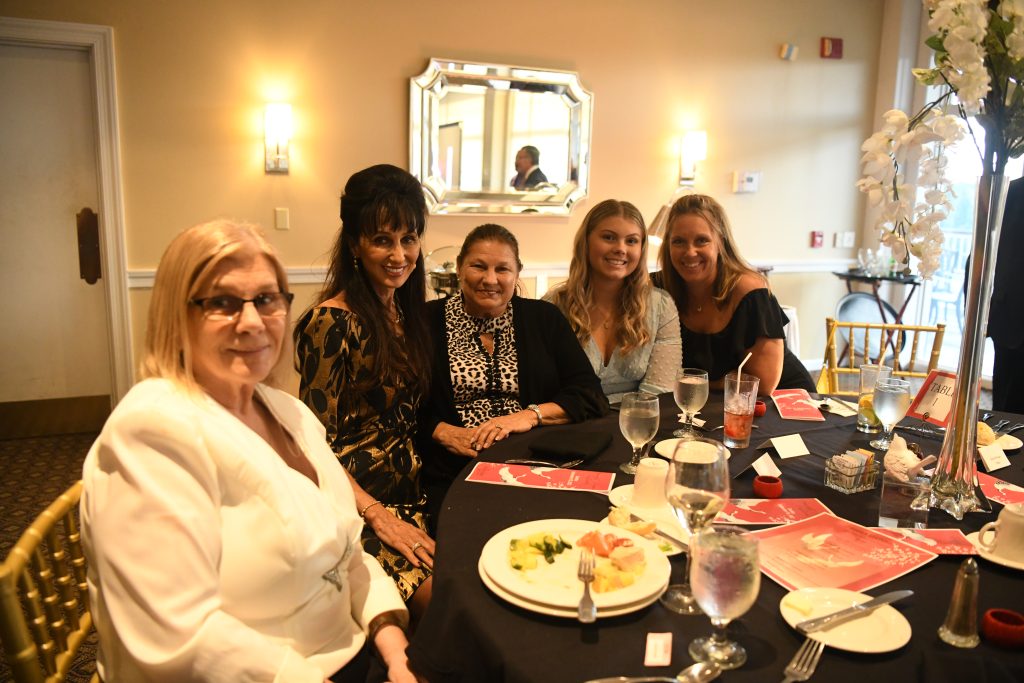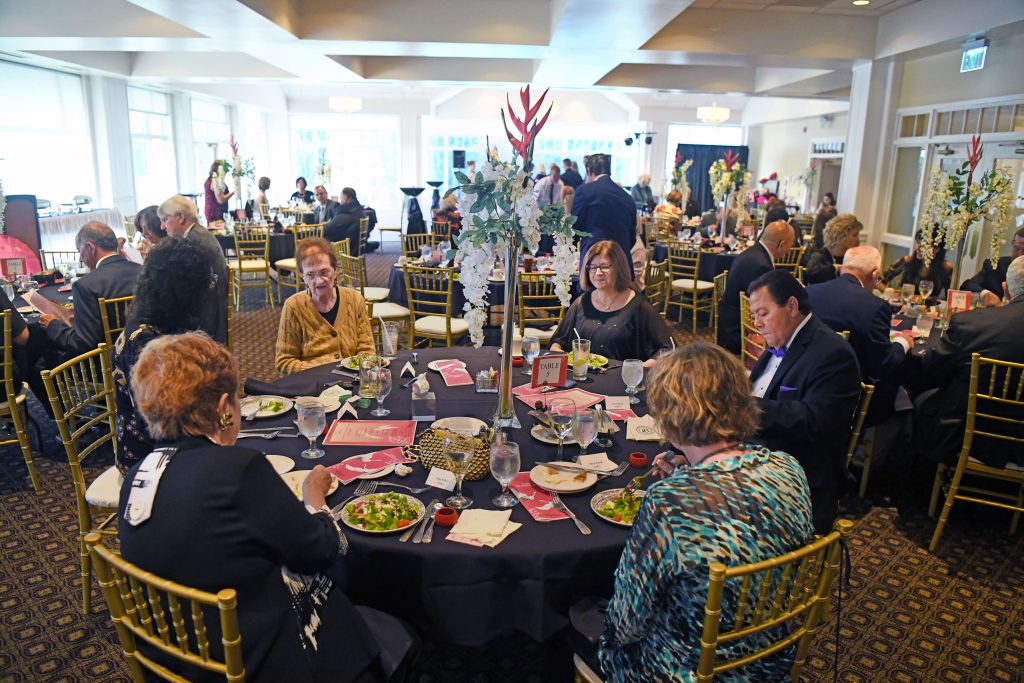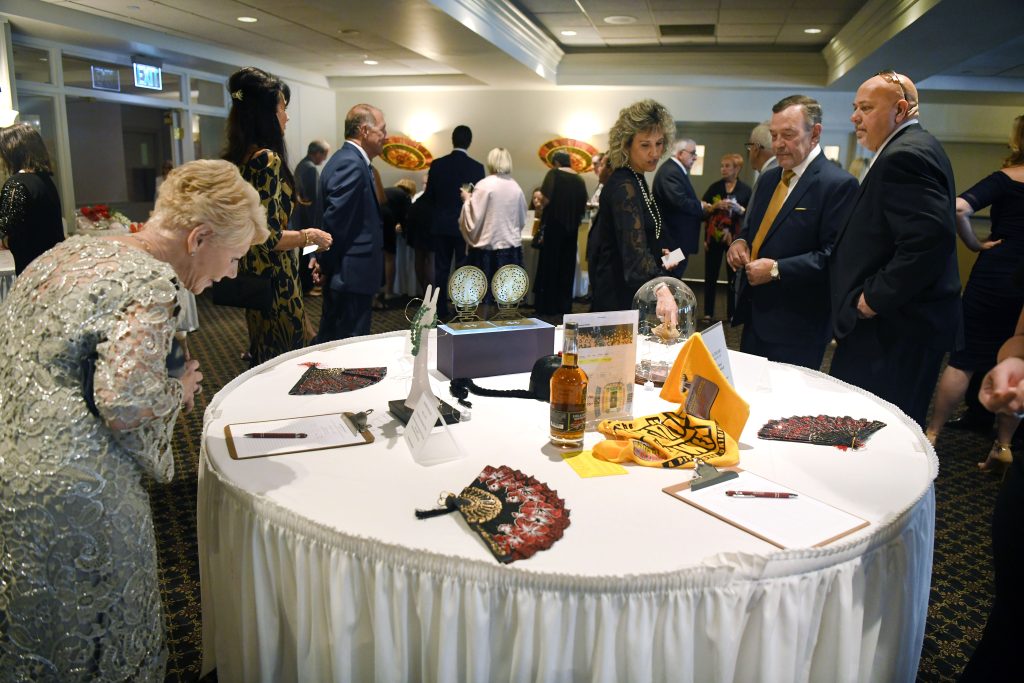 The Maridon Museum recently celebrated Harvest Moon Festival, also known in Asia as Mid-Autumn Festival, at the Butler Country Club. Participants enjoyed wonderful food, music, and raffles! The tradition of celebrating the Harvest Moon in Asia, in particular China, has been held for about 3,000 years. This event celebrates the harvest through reuniting with families and all that may entail. The festival is held from mid-September to early October depending on the full moon that ties with the Chinese lunisolar calendar.
For The Maridon Museum, our annual Harvest Moon Festival celebration represents the largest fundraising event we hold.  This past year the event helped us to raise $26,000.  To that end we would like to thank our sponsors:  Deb Adams, Jackie & Charlie Bice, Ken & Cathy Bronder, Butler County Chamber of Commerce, Butler County Tourism and Convention Bureau, C.W. Howard Insurance, Inc., Nancy Hile, Dr. James & Anne Miller, Susan Nicklas, Cyndy Sweeney, Top Dog Marketing, and Zelda Wilbert. 
We would also like to thank those who gave contributions:
Patricia Anwyl
Alison & Doug Bell
Butler Eagle
Teresa English
Ken & Nancy Harris
Carol Hulton
Dave & Lisa Konesni

Jeff & Deb Lehman
Joel & Shirley MacKay
Bev Madigan
Barb & Ron McKissick
Sue & Dan McKnight
Michelle Phillips
Jud & Michelle Stewart
And thanks to all who contributed the lovely baskets for our raffle and items for our silent auction!
AGR
Anonymous
Appalachian Rock Shop & The Penny Tree
BC3 Education Foundation
Jackie Bice
Ken & Cathy Bronder
Butler County Symphony Association
Butler Eagle
Joyce Cicco
Clara's Collars
Clifford's Restaurant
Coexist Glass Gallery
Teresa English
Events Committee
Family Bowl Away
Field House Restaurant
Nancy L. Hile

Hearth and Home
Hotel Saxonburg
Dennis Keyes
Adrienne Ladd
Barb Macissney
Metz and McCaw
Recon Brewing
Elizabeth Smith
Robert Stephens Custom Jewelers
Cyndy Sweeney
The Blue Enchant-mint
The Maridon Board of Trustees
The Monroe Hotel
Wendel August Forge
Zelda Wilbert
Dr. George Zagger
Symbolism of the Crane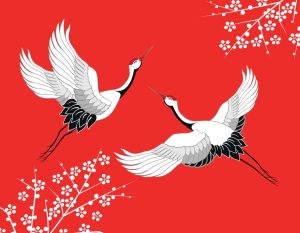 During The Maridon Museum's latest Harvest Moon Festival celebration, one theme carried throughout the event.  The theme was that of the crane.  Across Asia the symbol of the crane carries a variety of meanings.  These meanings include longevity, peace, purity, harmony, good luck, and marital bliss.  In Japan, in particular, it is believed that folding 1,000 paper cranes for a patient could help recovery.  The placement of a crane figurine or painting in a specific room or sector of your home could bring improved health, wisdom, or fame according to Feng Shui.
For The Maridon, we value the crane as a symbol of longevity and good fortune celebrating 18 years of being open to the public and looking forward to many, many more!
We'd like to give a special shout out to our wonderful entertainers, Pat Gallagher as DJ, and to Tonya and Sean Edinger of Ultimate Entertaining for their photobooth and AV equipment. Special thanks to Lisa Burek of the Butler Country Club who takes such great care of us! And of course, we would like to thank all those who joined us for this celebration. You helped to make this a very special evening.
The proceeds from this event support operations and programs at The Maridon Museum. We could not continue in our mission, and to act as a cultural center, without the support of our community. We thank you!
We hope to see you again next year!