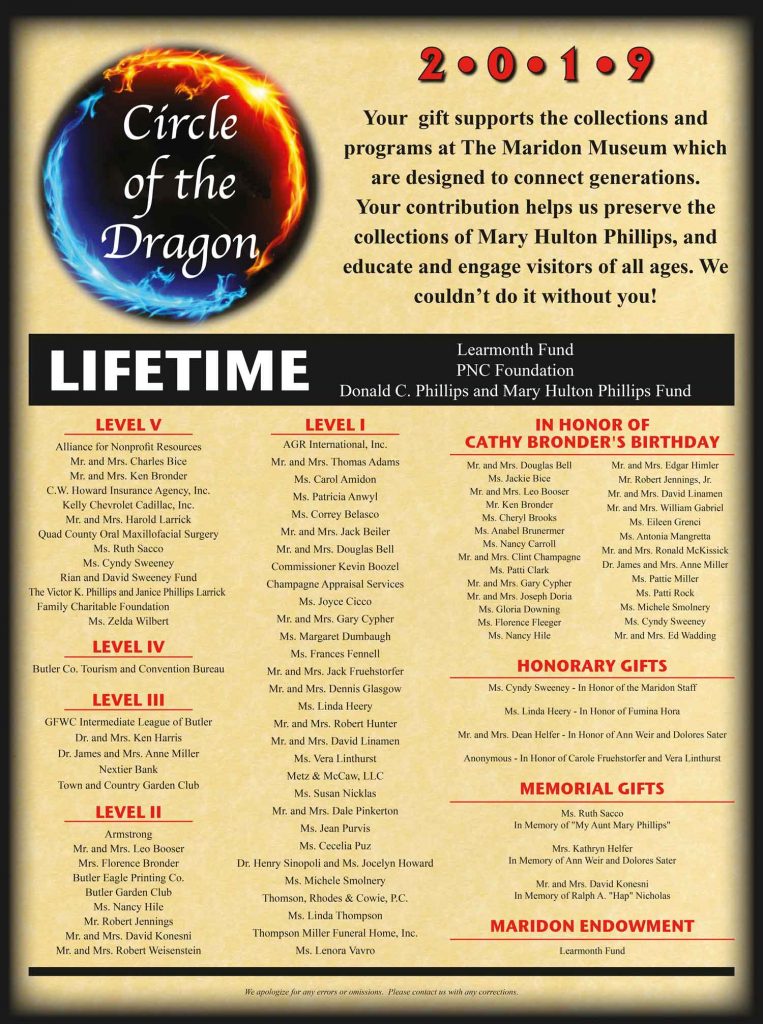 The Maridon Museum would like to thank its dedicated and generous supporters.  Were it not for your generosity, The Maridon would be looking at a much more uncertain future because of the COVID-19 shut down. Instead, your support is helping to carry us through, and we're preparing to safely reopen our doors to you again soon!
Click here to view the full size poster.
Until we meet again, be well and enjoy this lovely weather.