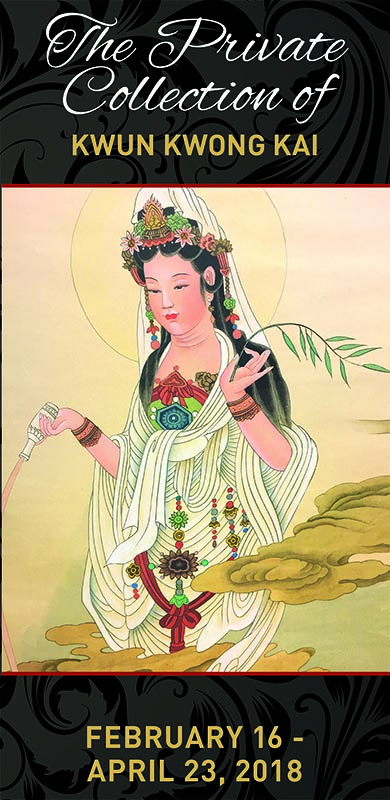 The Maridon Museum announces a temporary exhibit starting today to help celebrate Chinese New Year, which kicks off with a midnight feast to mark the Year of the Golden Dog. The exhibit, sponsored by the Kai family of Pittsburgh, will remain on display through April 23.
Kwun Kwong Kai, Director of the China Overseas Exchange Association and Chairman of the Pittsburgh Academy of Chinese Culture & Language, and his daughter, Sherry Kai, Owner/Operator of Bettis Floral Event Design in Pittsburgh, recently delivered items for the Maridon's New Year exhibit.
Some of the collection pieces include:
Gongbi painting of Guanyin Riding on Cloud Dragon; Gongbi is a careful realist, detailed painting technique in China; Guanyin is the Goddess of Mercy.
Zisha Ware Tea Pot or "purple sand/clay" Stoneware Tea Pot. Zisha, also known as Yixing clay from the city of Yixing in Jhangso Province, China. has been used to create Chinese pottery since the Song Dynasty (960-1279). The crab is the symbol of prosperity.
Paper cutting of the Yellow Crane Tower, a famous structure located on Snake Hill in Wuhan, Hubei Province. The tower has existed in various forms since the Third Century AD.